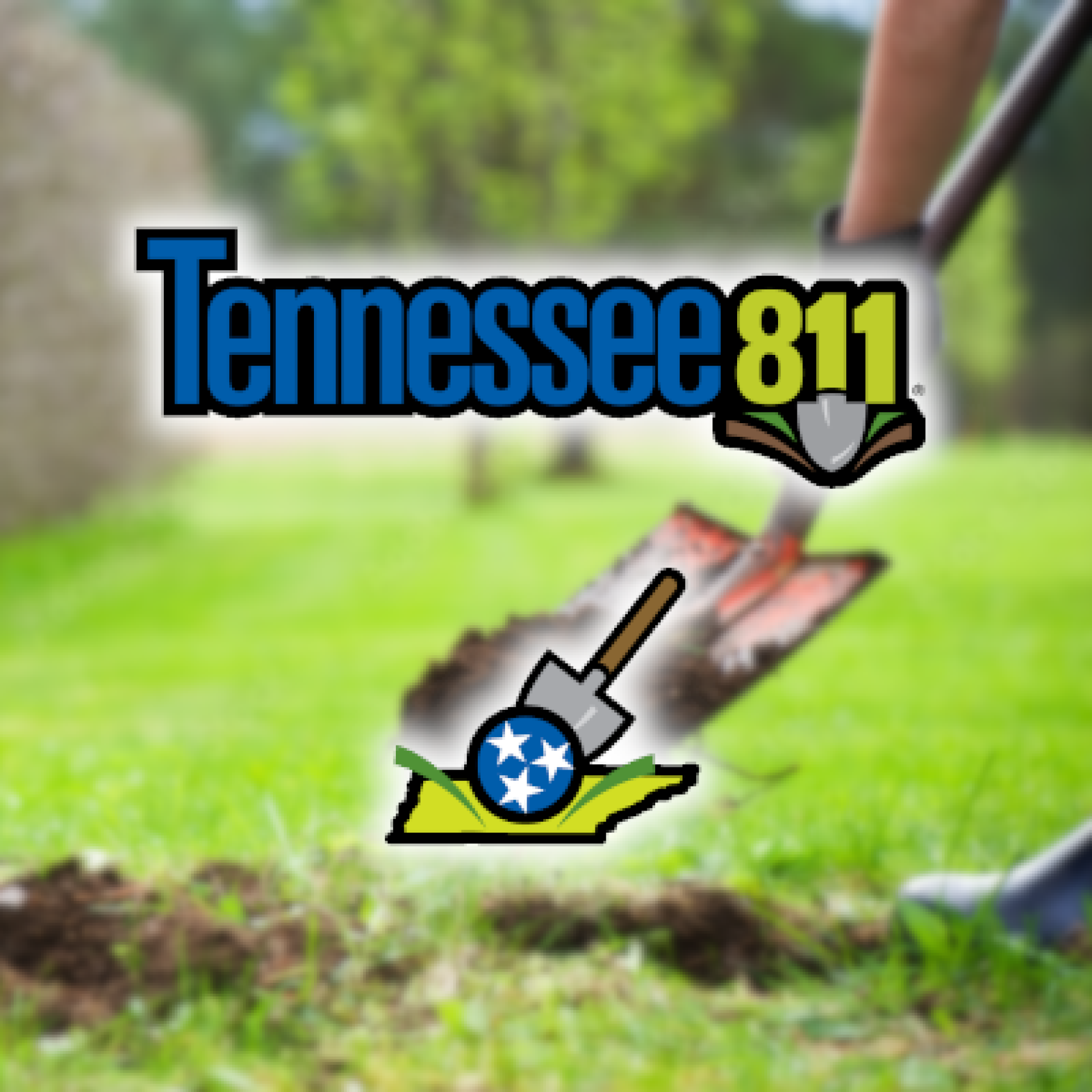 Tennessee's Underground Utility Notification Center
Tennessee State Law requires anyone, homeowner or contractor, to notify Tennessee 811 at least three working days prior to digging in order to ensure no buried utilities are present at the dig site.
You can let Tennessee 811 know about your dig by calling 811 from your phone, or by using the Tenessee 811 app from Google Play or the Apple App Store.
After notifying Tennessee 811, all you have to do is wait! After determining the dig location Tennessee 811 notifies the relative utility companies, who send out a professional locator to mark your dig site with the locations of buried utilities. The color of the marks identify the types of utilities buried near your dig site. Once your dig site has been marked, you're safe to dig!
TENNESSEE 811 COLOR CODES